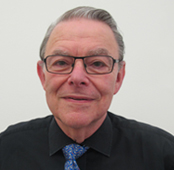 Dr. Maurice Faigenblum qualified at the Royal Dental Hospital in an age when prosthetics i.e. making dentures, was a major part of the curriculum. The Prosthetics Department under the charismatic direction of Professor Arthur Chick and the excellent clinical and theoretical teaching gave Maurice a profound appreciation and affinity for the subject now referred to as removable prosthodontics. His appointment as a lecturer in this department began his life-long love of teaching.
Subsequently he moved to University College Hospital Dental School and then to Guy's Hospital Dental School. In 1986 he established a specialist referral practice but missing the cut and thrust of the hospital environment he applied to join the staff of the Prosthetic department of the Eastman Dental Hospital as a part-time practitioner in 1974 and stayed for almost thirty years.
His teaching ability was recognised with the title of Honorary Clinical Senior Lecturer, and his experience recognised by the General Dental Council as as a Specialist in Prosthodontics.
Currently he is an Honorary Senior Clinical Teaching Fellow in the Eastman Continuing Professional Department (University College of London) and has responsibility for the BDJ Eastman CPD section of the British Dental Journal.
As a prosthodontist, Maurice is probably one of the most experienced practitionists in London, with expertise and a special interest in removable prosthodontics and all forms of removable dental appliances.